Wonder Slave 0.7 focuses on a confrontation between villains and superheroes which is evolving in front of our eyes. The boss villains come head-to-head with yet another superhero in an epic battle.
New Animations
There are a lot of new animations with superheroes (Wonder Woman and Starfire) + villains (Harley Quinn, Joker, and Henchmen). Over 30 new videos have been added.
Conspiracy against you
Obsessed with an idea of vengeance and other nonsense, female superheroes are again on the warpath against you. In a kind of naive narcissism, superheroines got it in their heads that any of them could beat you.
There was fierce competition between them, and each claimed to get this mission, so they decided to cast lots, and the lot fell upon Princess Koriand'r. So now, Starfire enters into a confrontation with you.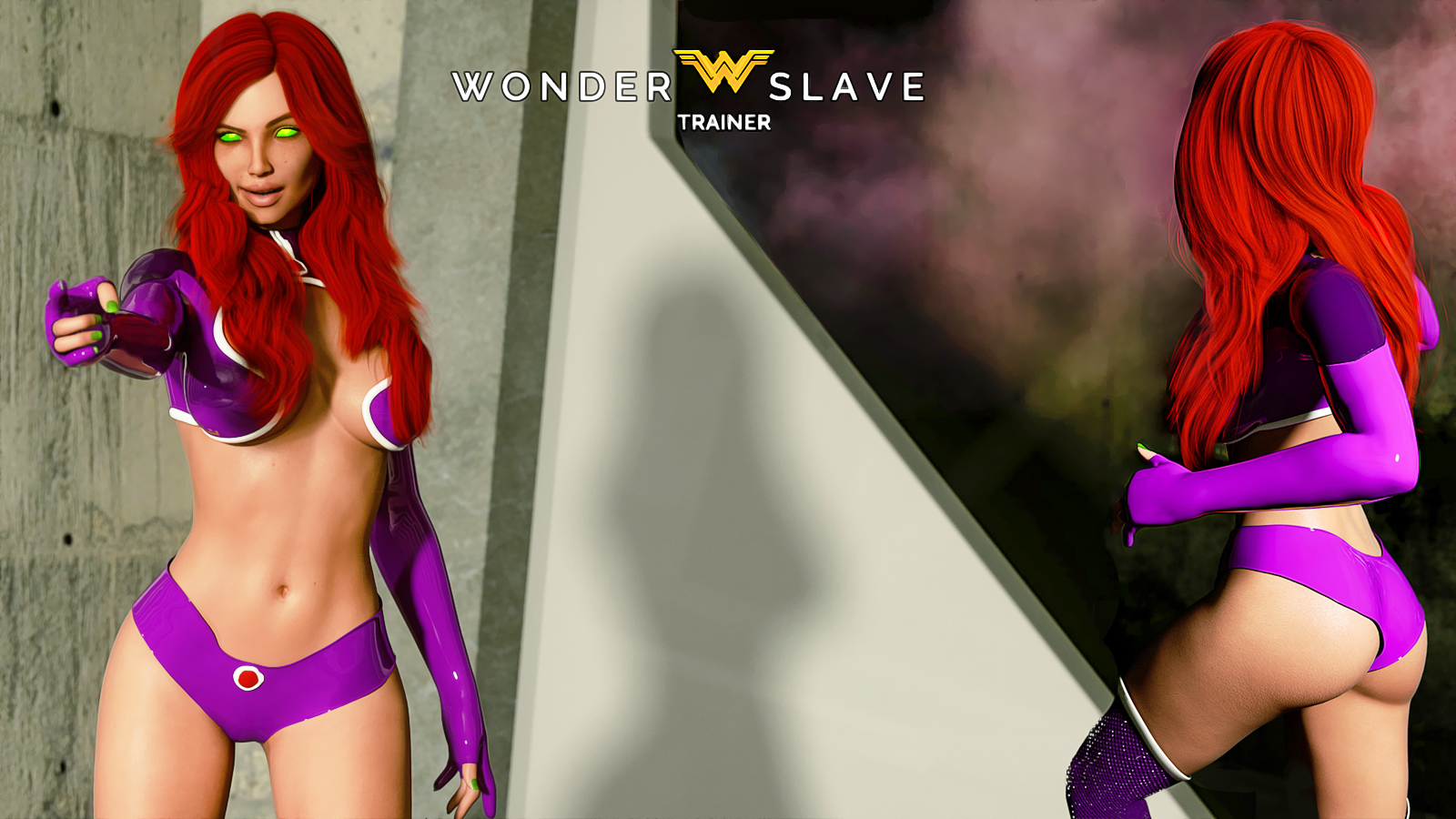 Kori is already here and challenges you or Harley to a fight. How scary! Ha ha ha!
She comes across as a vain, arrogant, pompous, phony upstart in a superhero uniform. So, what is your enemy like?
New Enemy
Well, you've got a potentially tough foe in front of you. This superheroine has amazing combat trap awareness and she can fight martial arts and kickboxing. With her unique power set, Starfire is perfectly equipped to effortlessly take down Wondergirl, fight on even footing with WonderWoman, beat Supergirl in a fight, and injure Superman.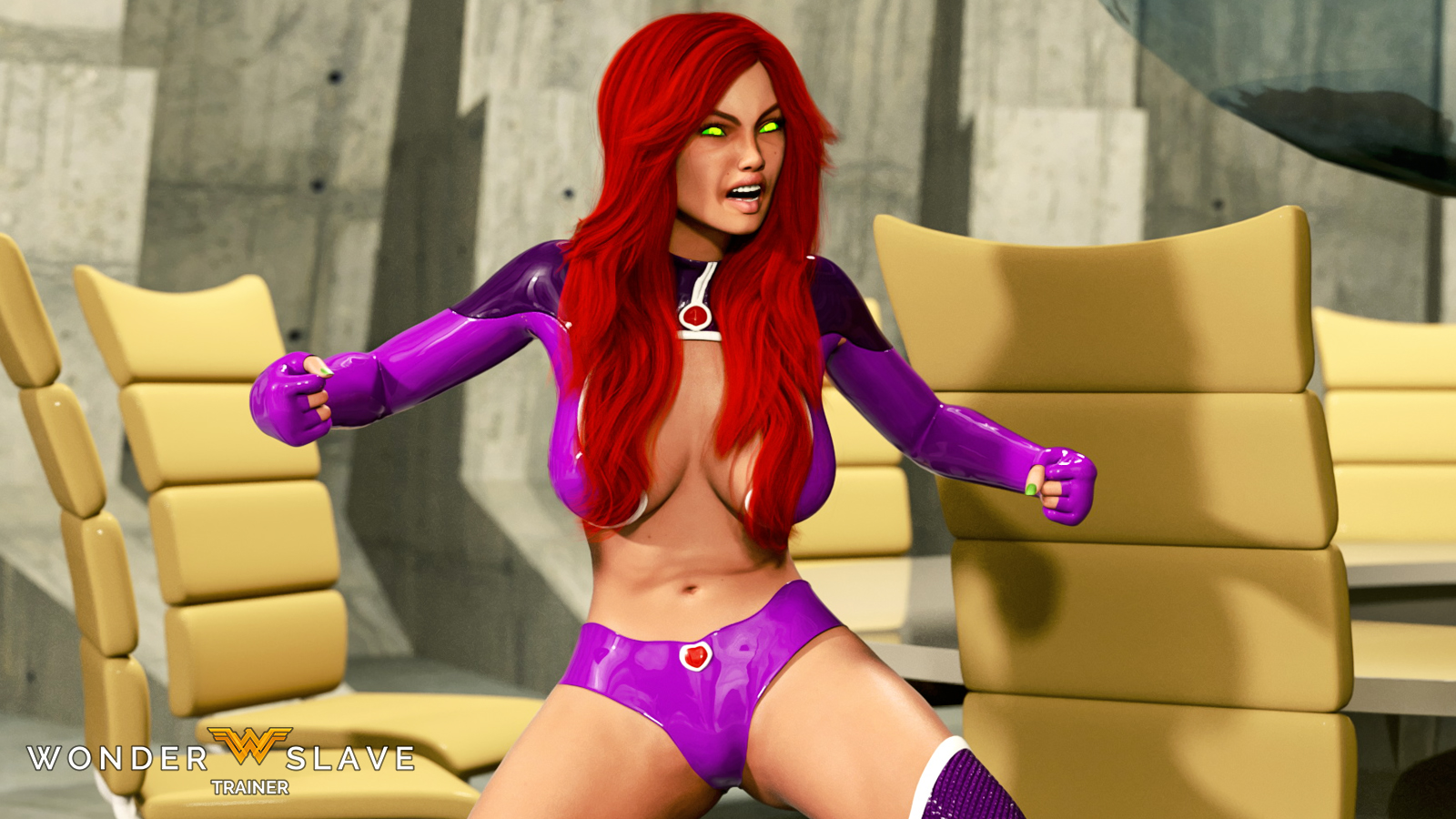 But you know that nobody compares to you. The more skills and abilities she has, the more interesting and exciting it will be to kick her ass.
Work is killing us
You can't underestimate the damaging power of stupid superheroes. You know that in any time and circumstance dealing with stupid people in superhero outfits can end with a broken nose. Or even worse, with bite marks on your Mr. Happy.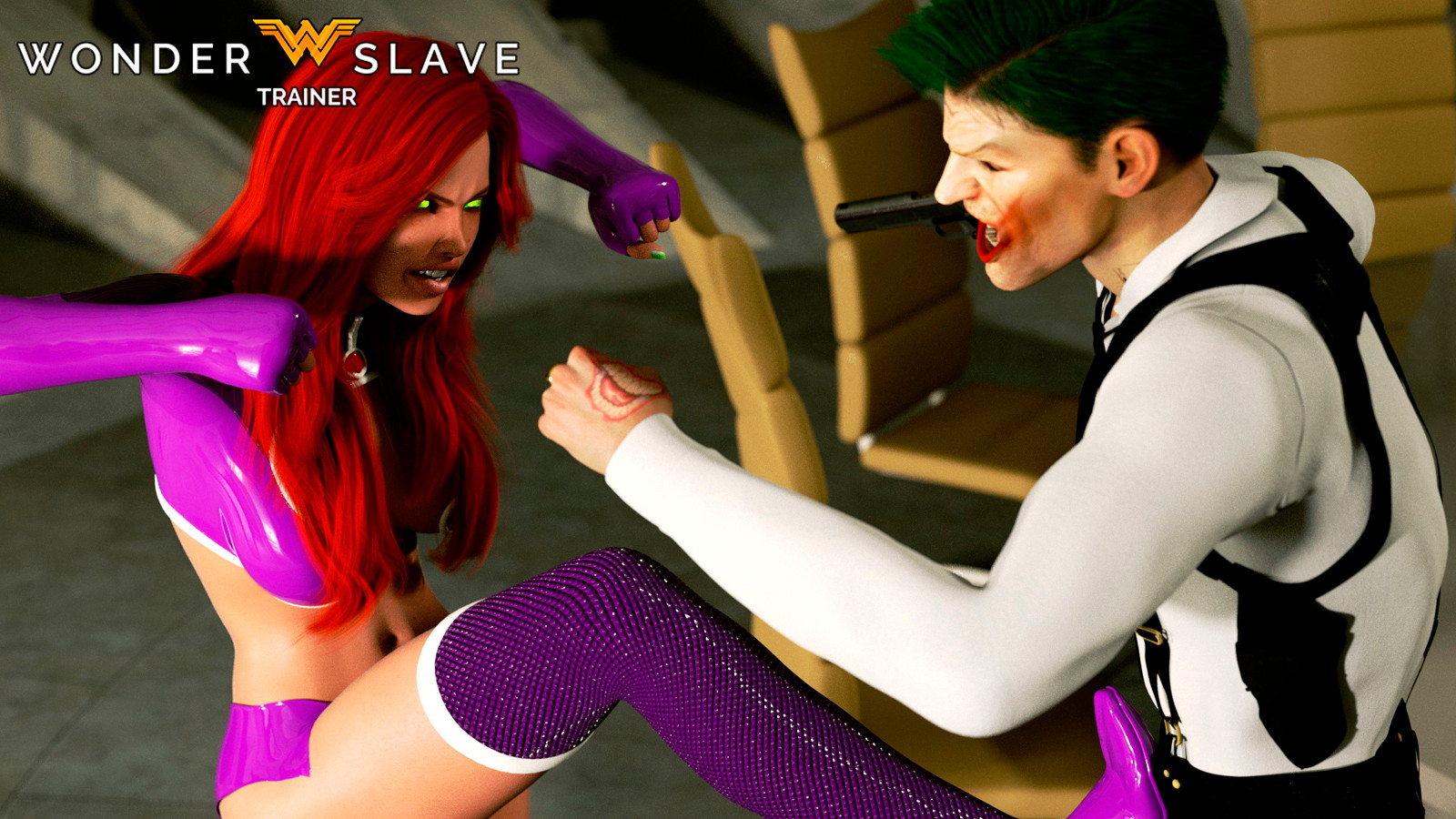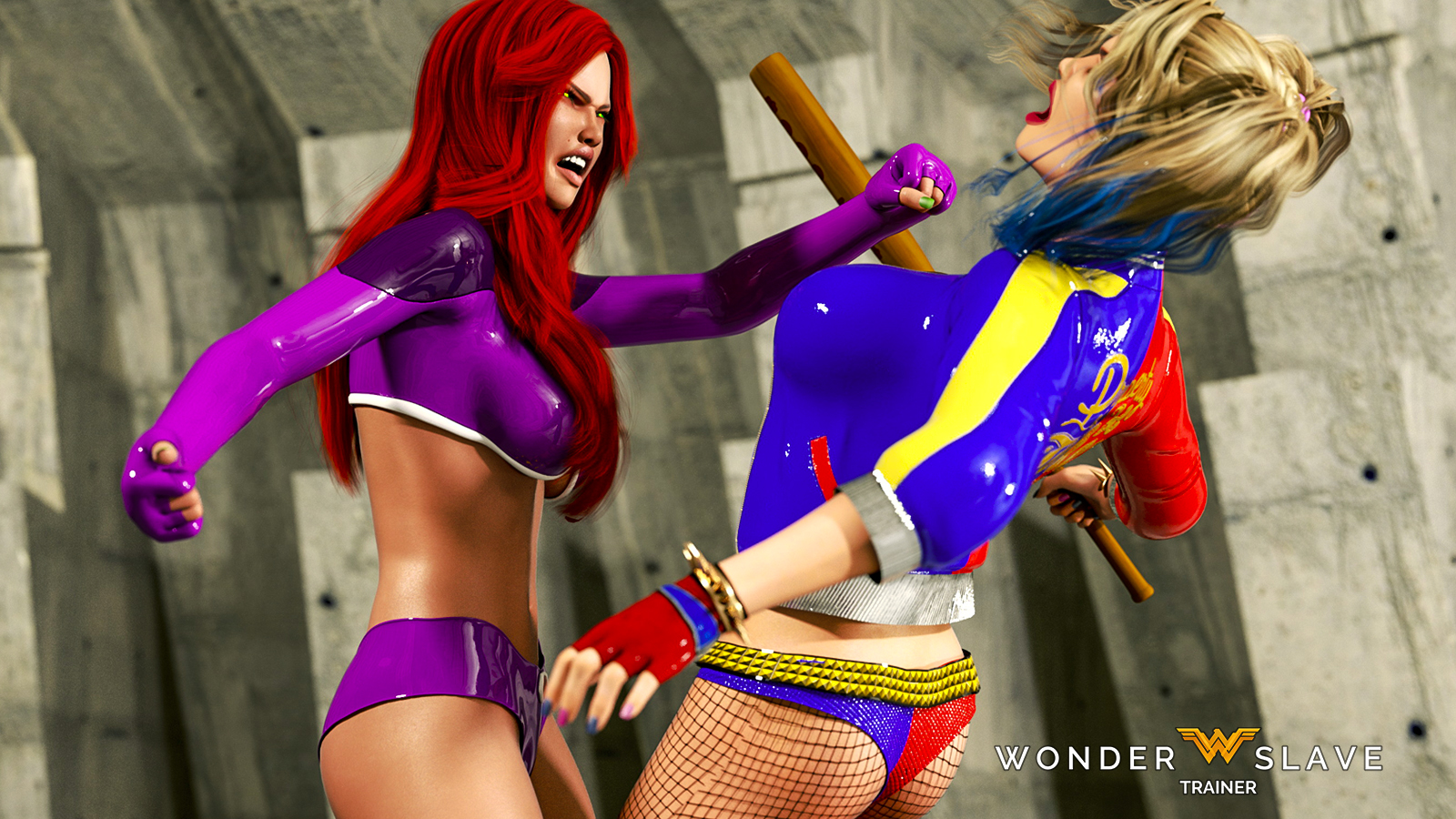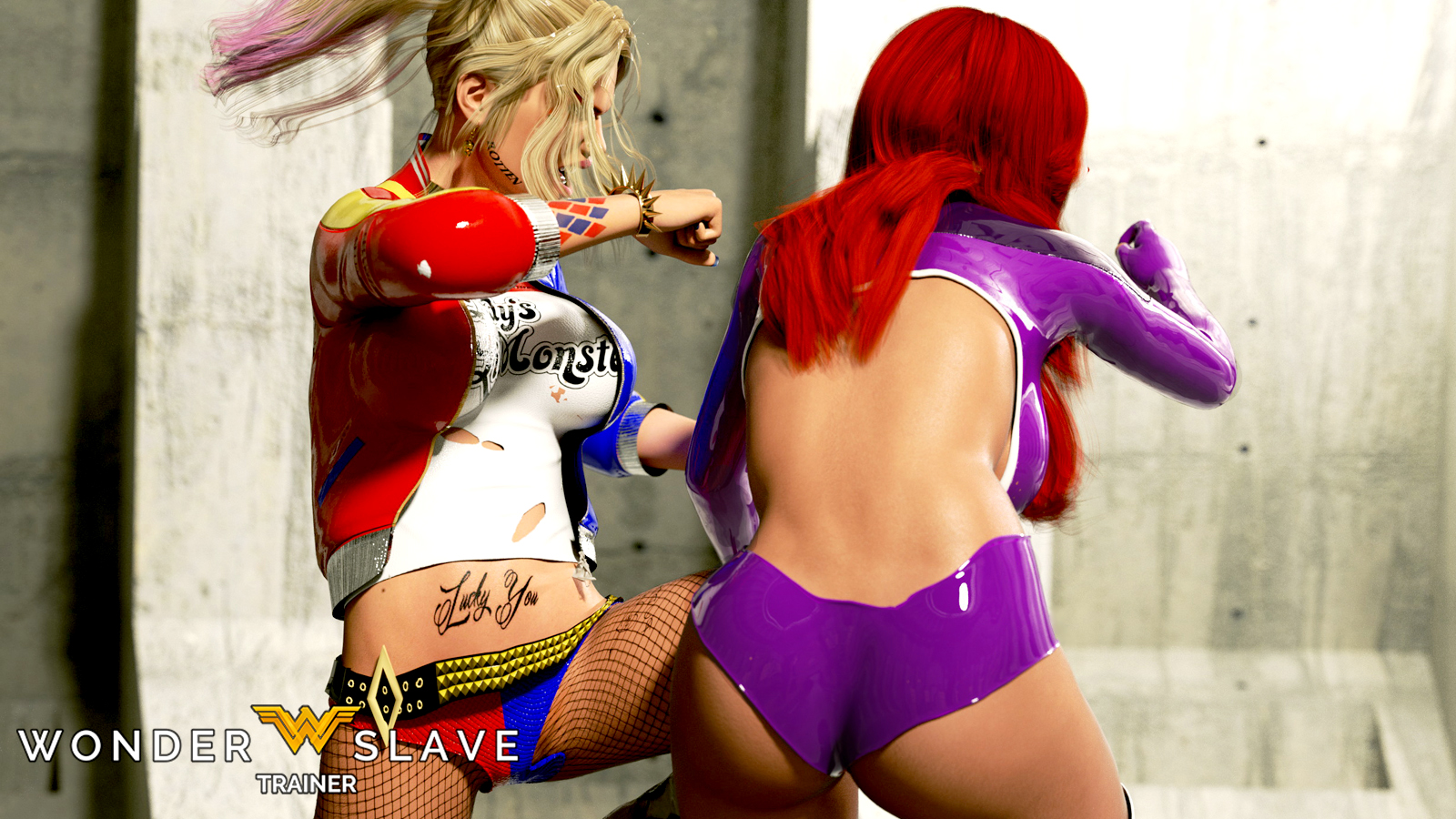 Joker
This fight was a tricky one for you! This time the victory was squandered. But you've definitely done all you could. However, it did not go without bruised body parts. And now you need the help of a doctor (or maybe a sexy nurse).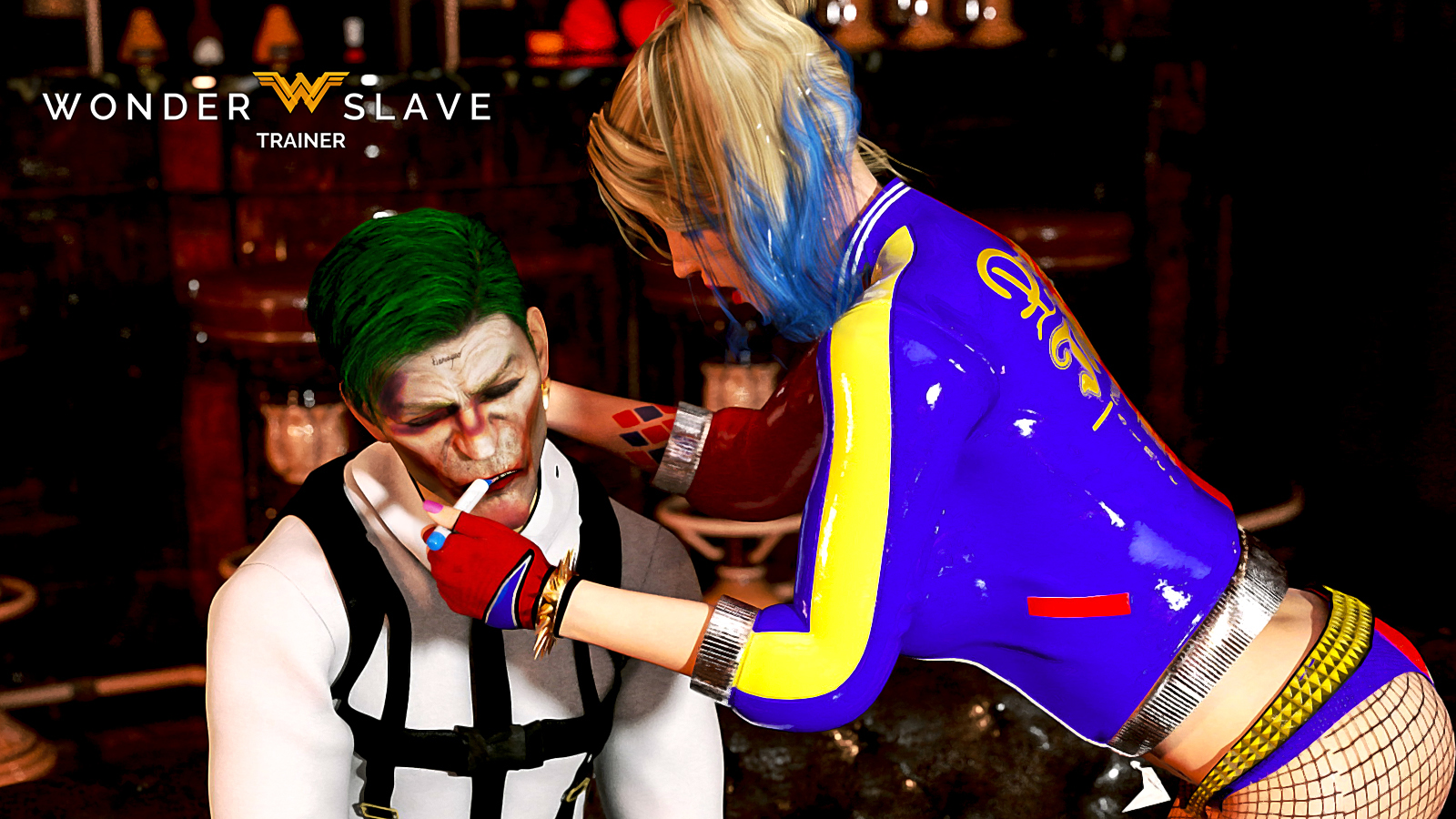 Harley
Fighting is a tricky thing. No one is insured from bruises and injuries after the fight.
Harley got pretty banged up from the last fight. She needs a doctor's care to regain full strength before she can think about hitting someone again.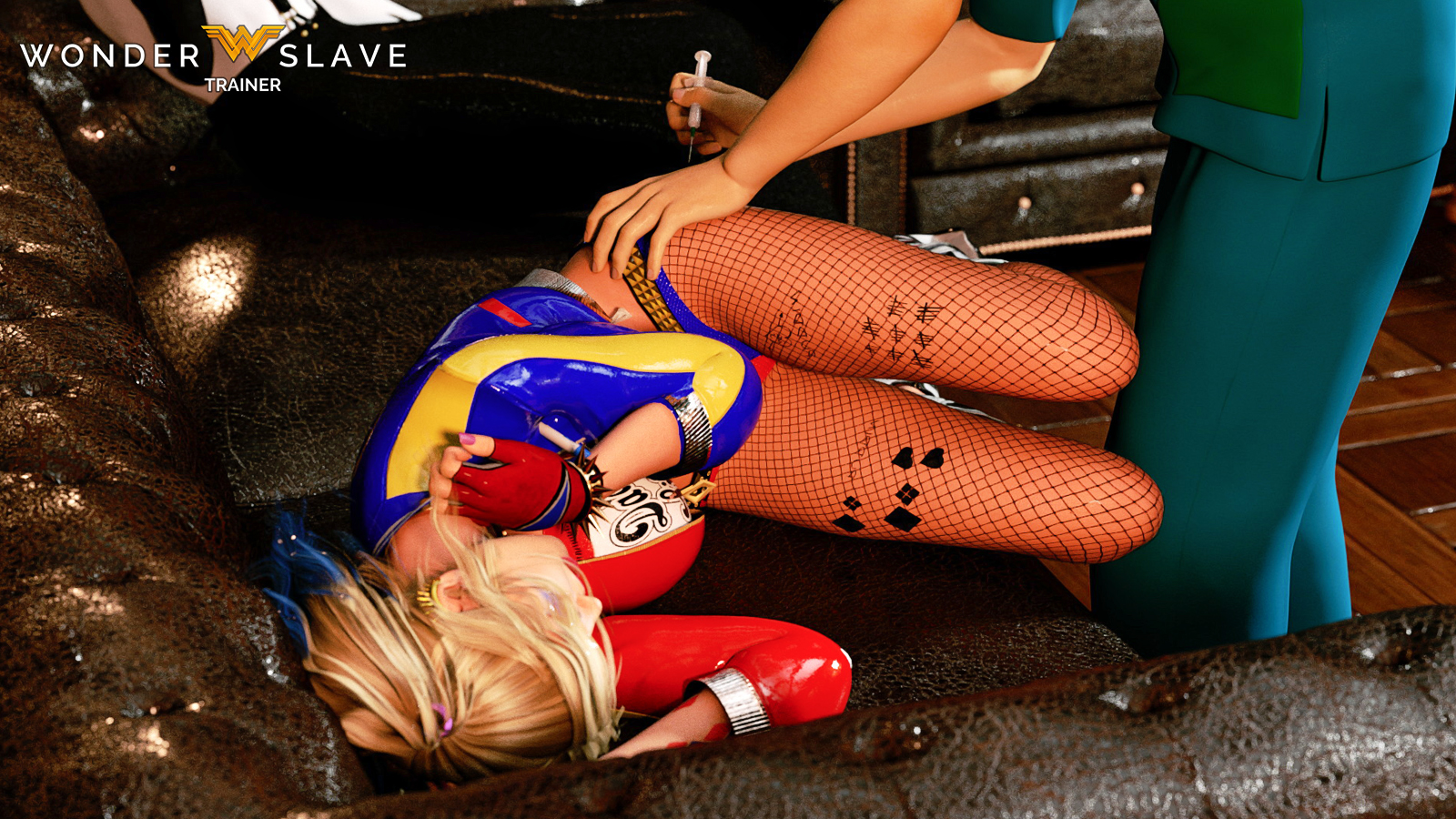 Minions are on a roll
Your minions have truly mastered the art of lazing around. Nevertheless, sometimes they have moments of enlightenment.
This is a moment when they lit up the idea to be useful in catching Starfire. In addition, they are ready to be in charge of your safety.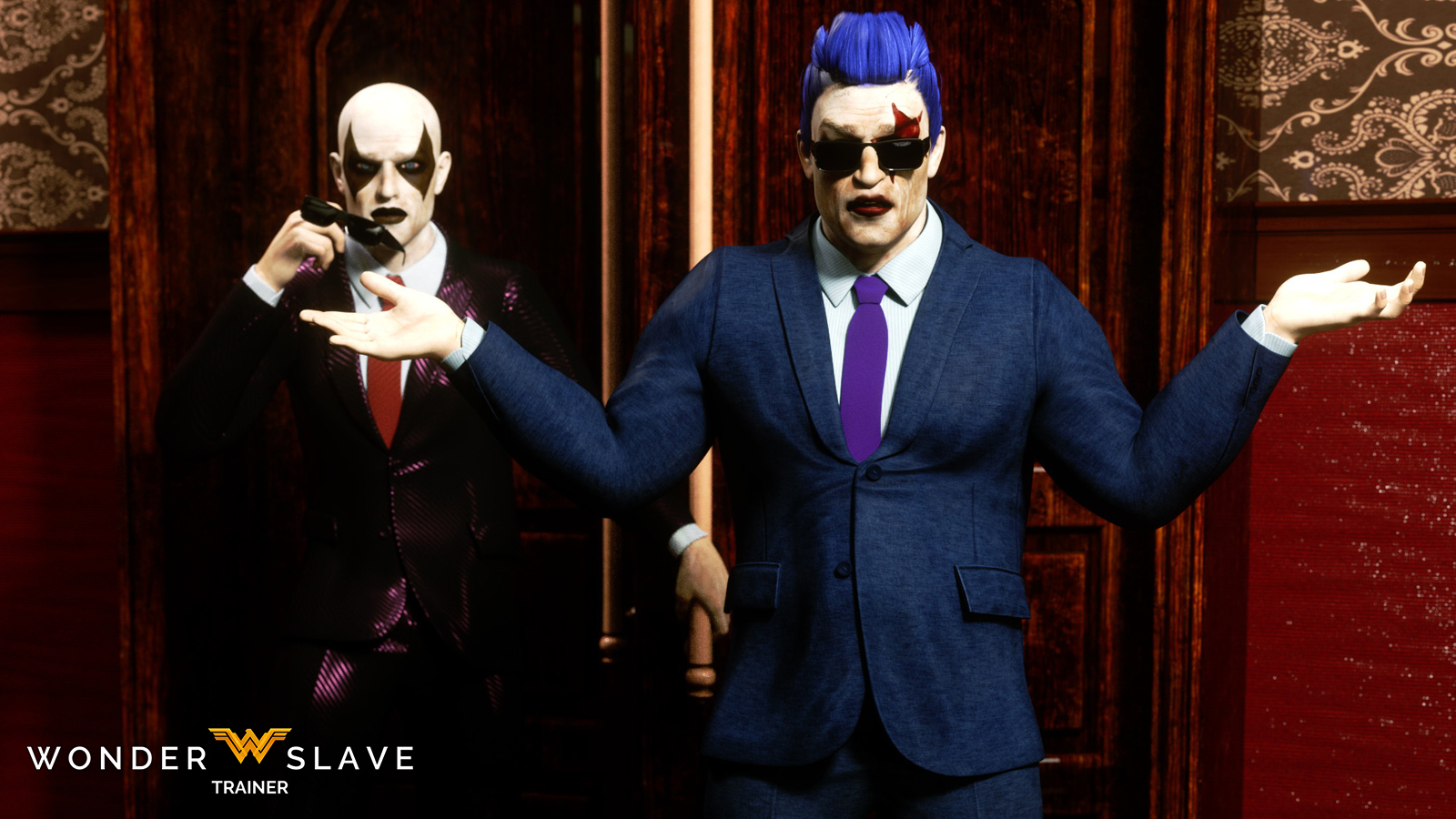 Minions proudly look ahead, as if anticipated, in the capture of the red-haired beast.
Informed means armed
As you know, superheroes act impulsively at all times with unwavering idiocy. There is no defense against stupidity. The only way for a supervillain to avoid being crushed by the burden of superhero idiots is to assess the situation in time (go to "Talk/Minions/Plans of the Heroes").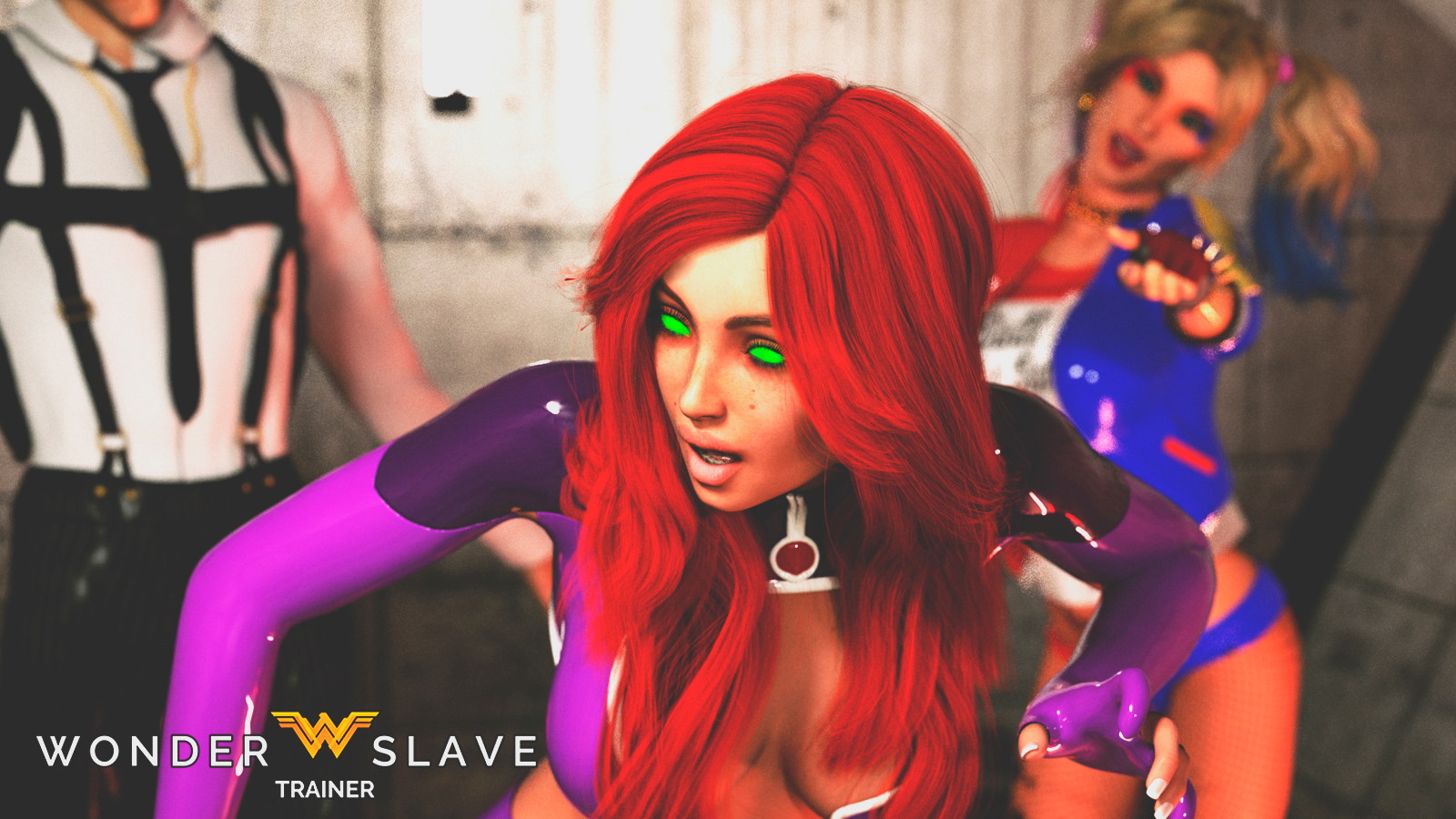 Prison
Starfire lets her head swell like she's untouchable, and all the outrageous antics against you that she committed don't have a consequence. That's her fatal mistake.
However, the superheroine always has to pay for excessive self-confidence. Losing in battle. Going to prison. Joker's Big Fun.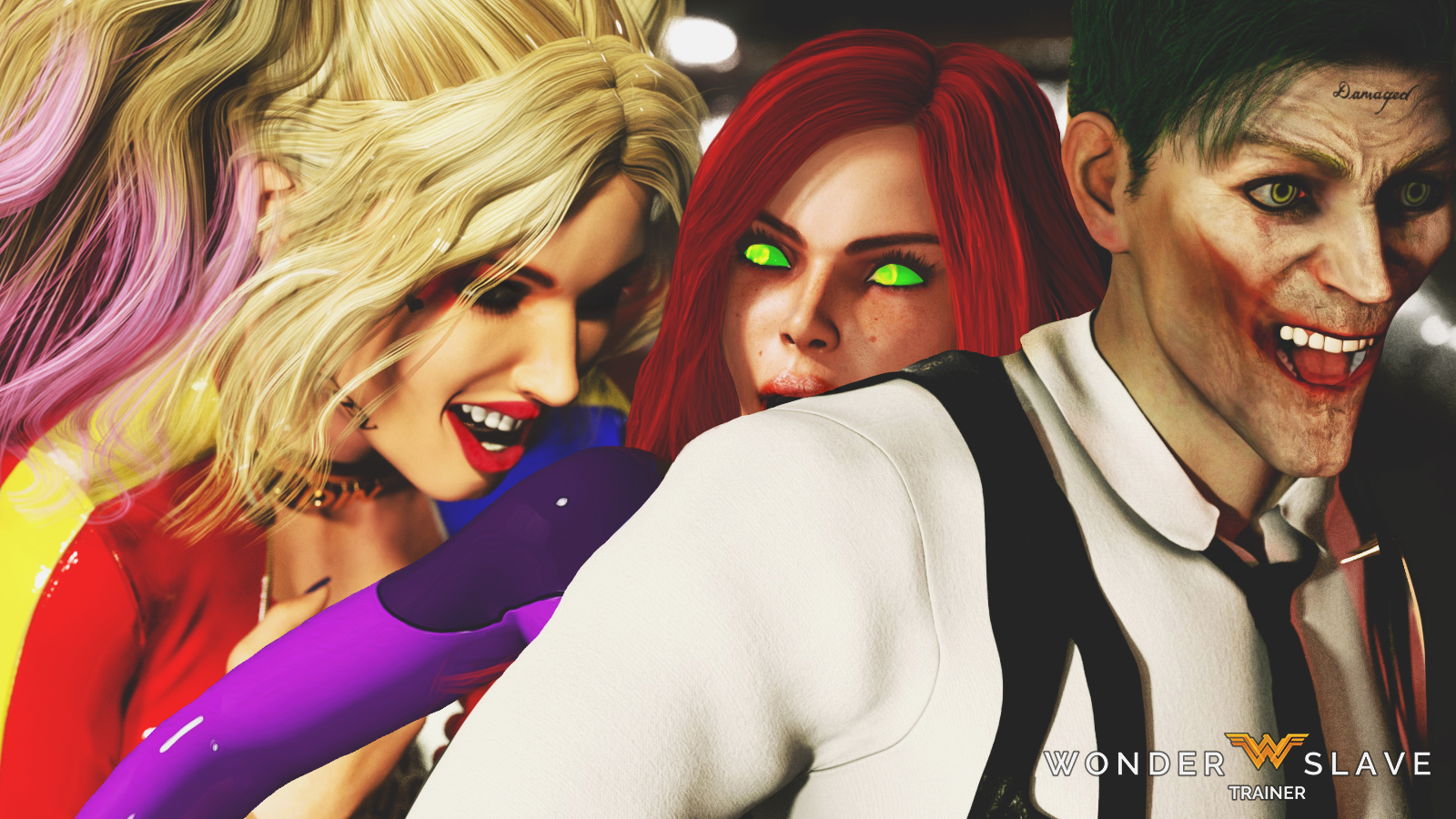 Starfire looks so serious, so tense. Maybe the thing is that her tight costume bunches in all the wrong places. We need to fix this. Ha ha ha!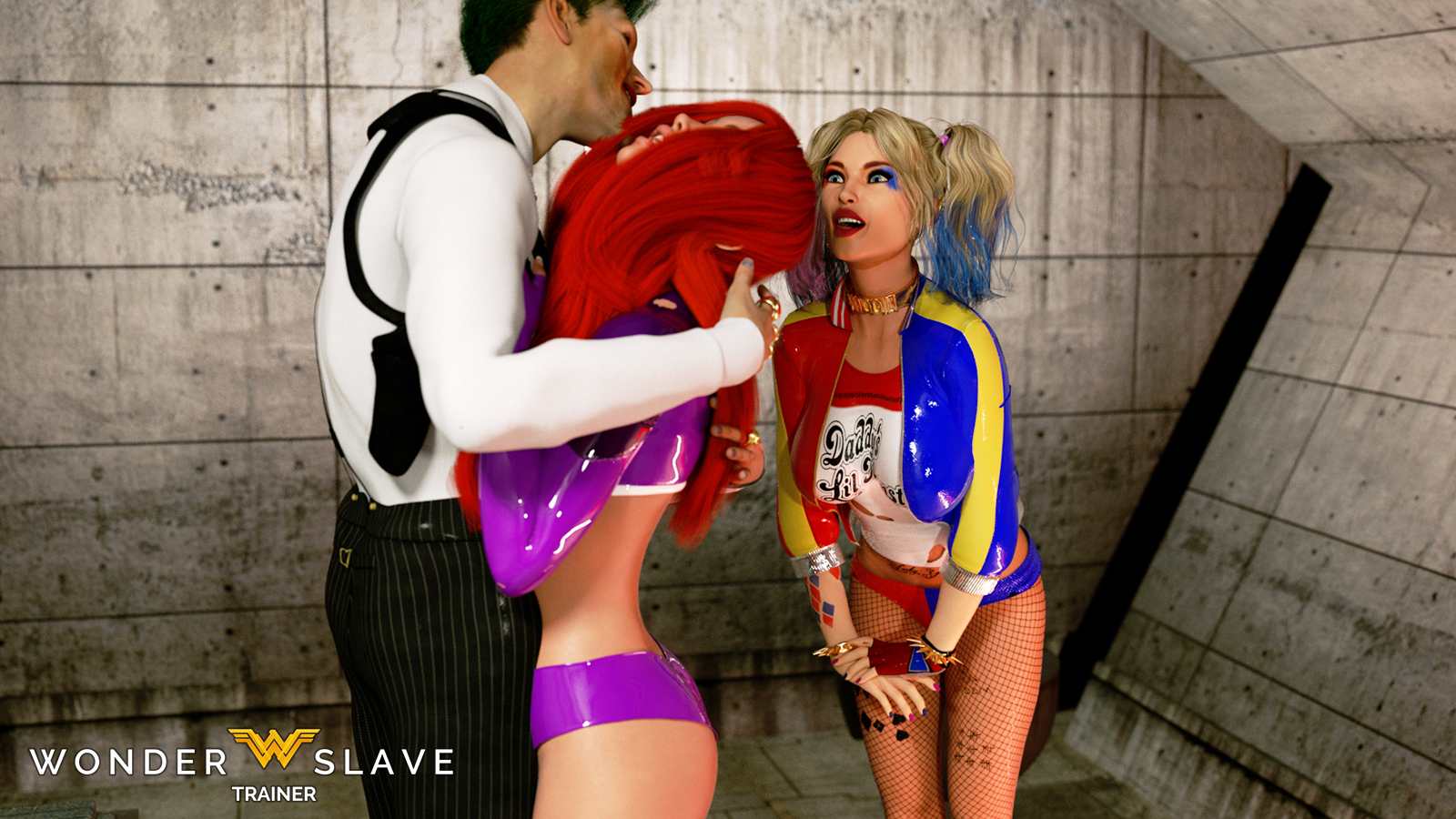 So it's time to take off her clothes and punish her bad behavior. One of the first lessons she needs to learn is the lesson of obedience.
Threesome or deepthroat, the choice is yours.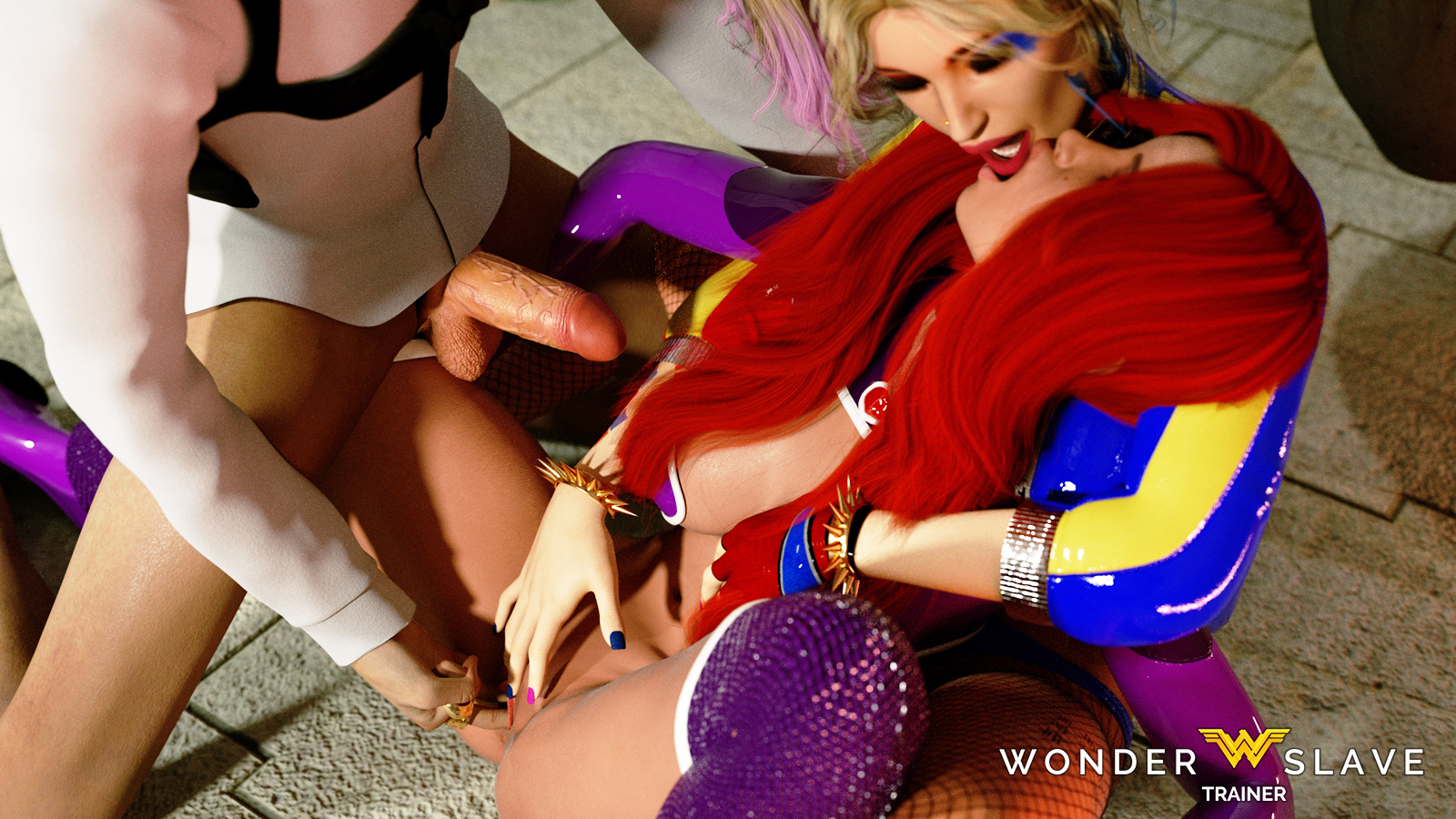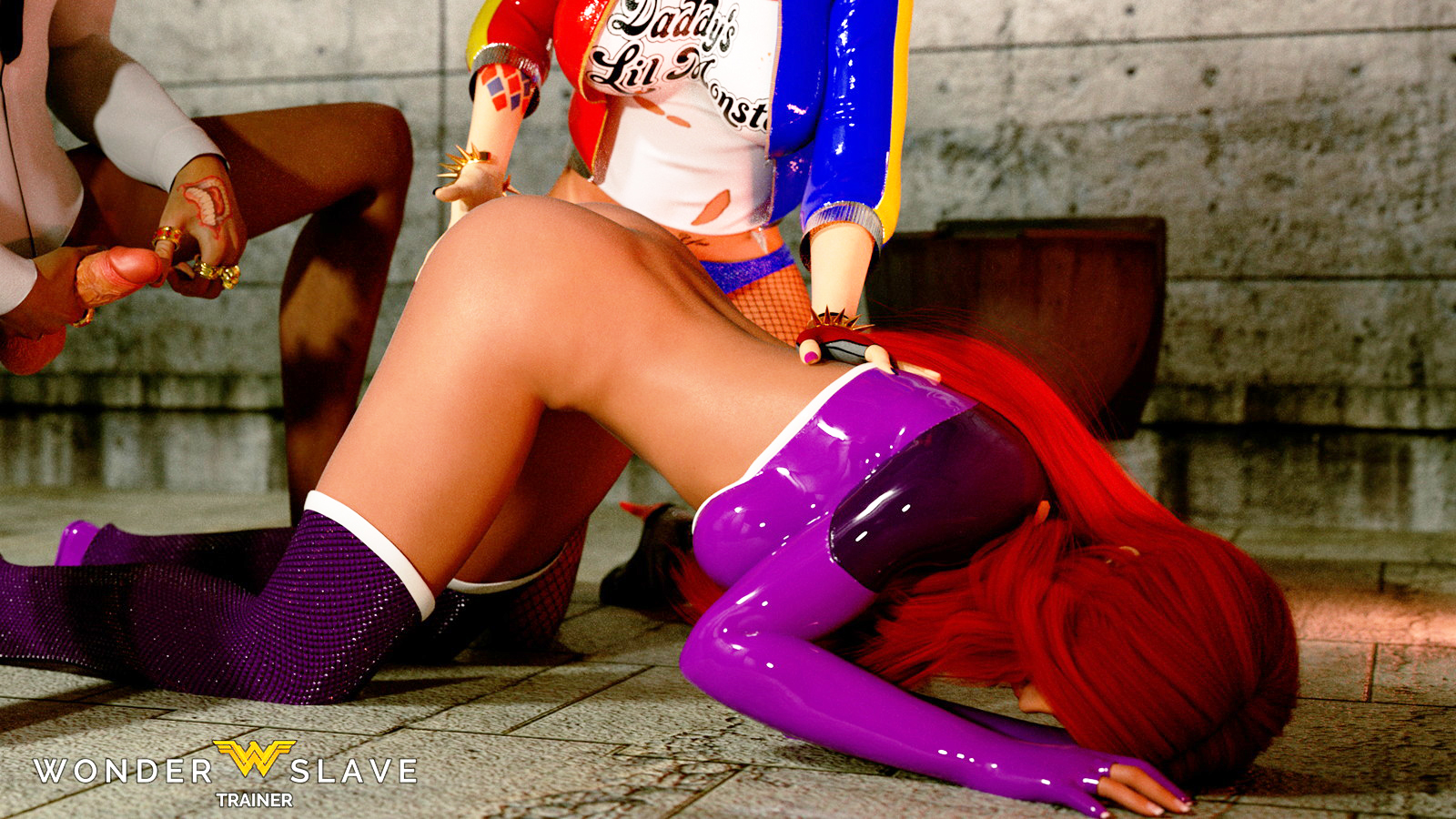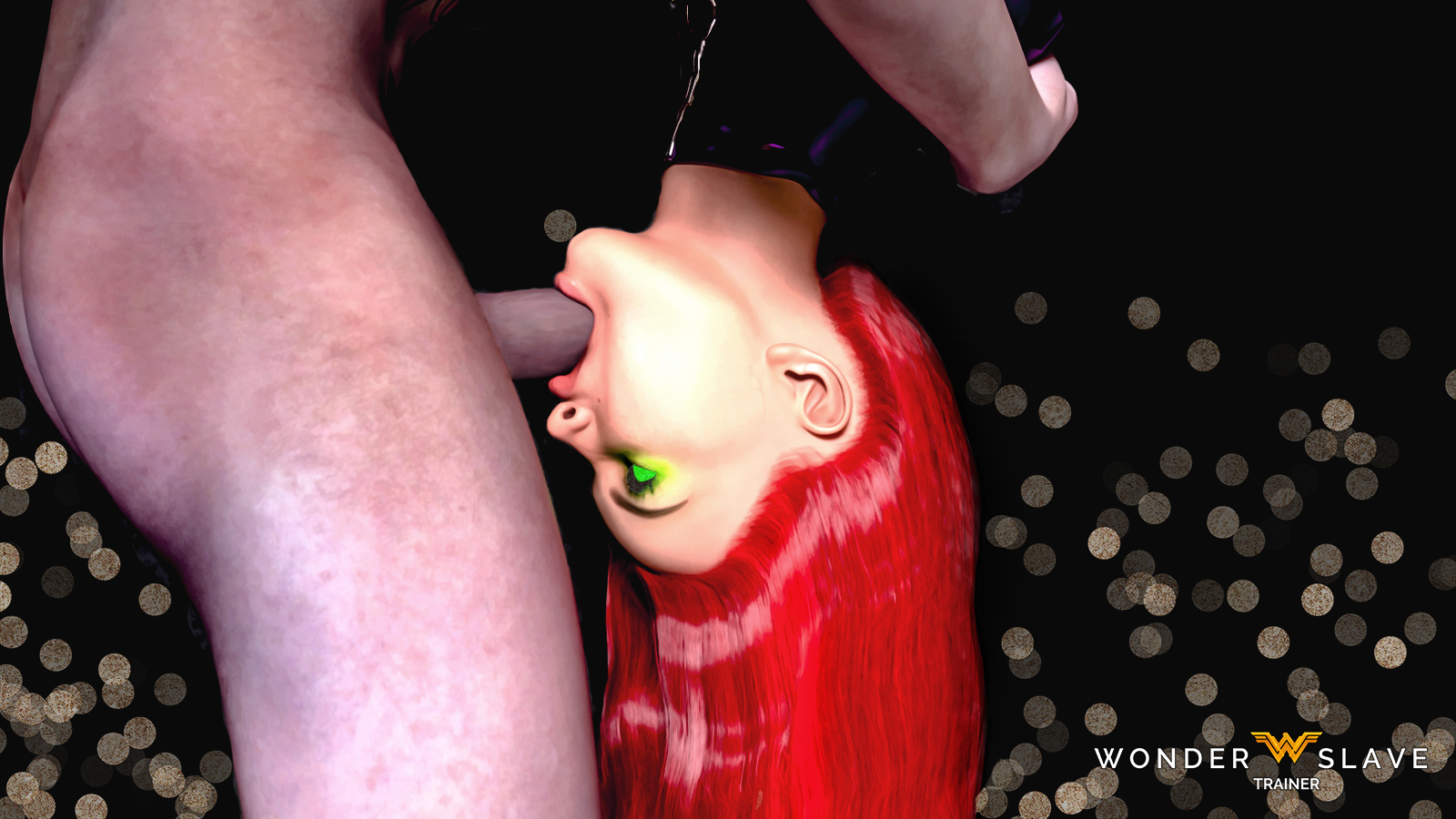 Dirty tricks & Escape
The stubborn and harmful nature of the superheroine brings some dirty tricks into your life.
Starfire is so disobliging. She doesn't appreciate your hospitality, trying to run away and sneak into Wonder Woman's chambers. In addition, she's a bad influence on your captive.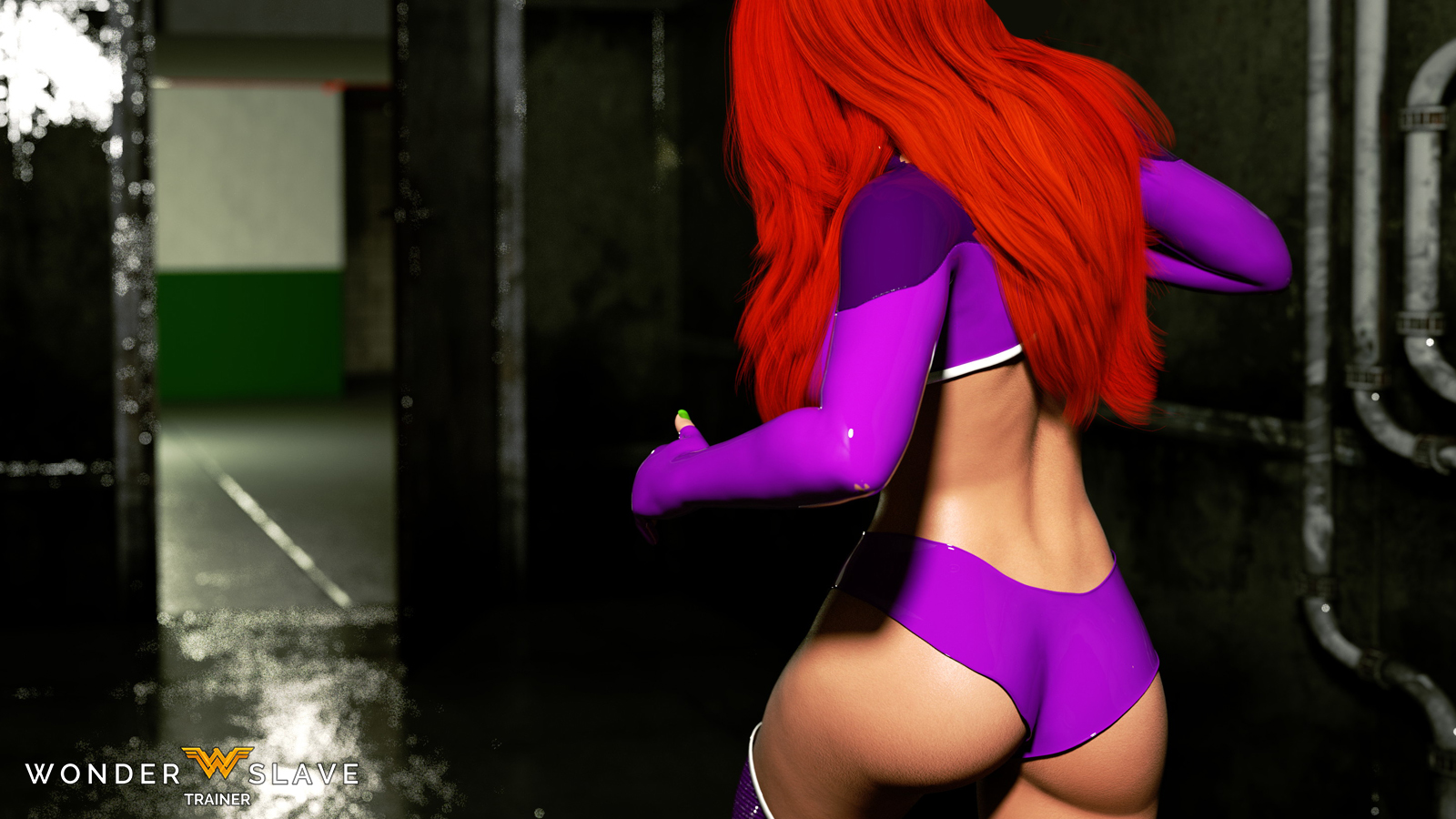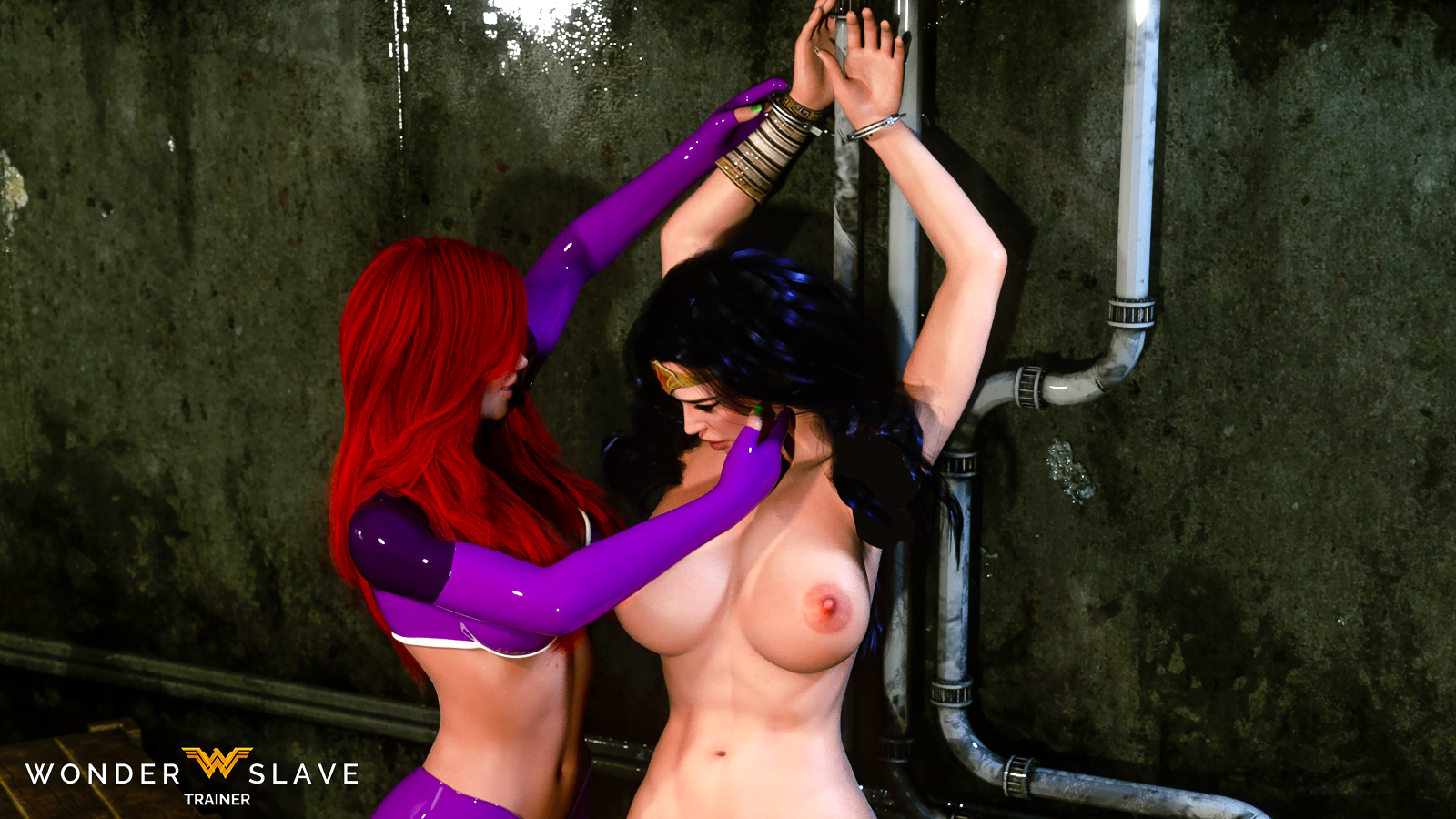 Good luck, my dear agent of chaos!
Use your abilities and you can become the greatest villain of all time.
Wonder Slave Trainer 0.7.3 is out.
Changelog:
v.0.7.3
Added translations:
Italian translation (Thanks to Saipan in Zuleyka's Discord).
German machine translation (Thanks to Saipan).
v.0.7.2 (Hotfix)
Added Animations:
+2 New Deepthroat animations (Harley fapping her pussy while Joker is facefucking Wonder Woman).
Fixed:
Double Penetration event video playback.
v.0.7.1
Added Animations:
+13 New Deepthroat animations (Harley & Joker vs Wonder Woman).
+10 Fresh Gangbang animations (Joker, Minions vs Wonder Woman).
+3 New Public Gangbang animations (Black Gang vs Wonder Woman).
+3 Double Penetration animations (Wonder Woman vs Clowns).
+3 Starfire fuckhead animations.
Added Gameplay:
New Prison Event with Starfire, Joker, and Harley fucking.
New active enemy superhero – Starfire.
Starfire attacks Bosses: Harley or Joker.
Defend Bosses with your super smart Minions.
Cure sick Bosses after defeat.
Enslave Starfire and overfuck her!
Fixed:
Fixed Video Playback on Win10 (HD to 4K videos 20000 bitrate H264 codec).
Fixed Hypno Event "Japan Schoolgirls".
Black Widow's recovery rate in Prison was balanced (Up to 7 days on Easy Difficulty).
GUI bug in the Black Widow Prison event.
Minor bugs.
Support us on Zuleyka's Patreon to
Windows | Mac | Android
Other versions: