Wonder Slave Trainer Episode 0.4 is based on:
✔️ Main XXX content devoted to Wonder Woman.
✔️ New! "Minions Training & Rebellion" Gameplay Mechanics.
✔️ New! Three Level Difficulty System.
Sports Training Program for Minions
Are your minions too lax and sluggish?
Now you can make them get off their asses and do something useful. They can improve their physical abilities with Sports Training Program by Catwoman.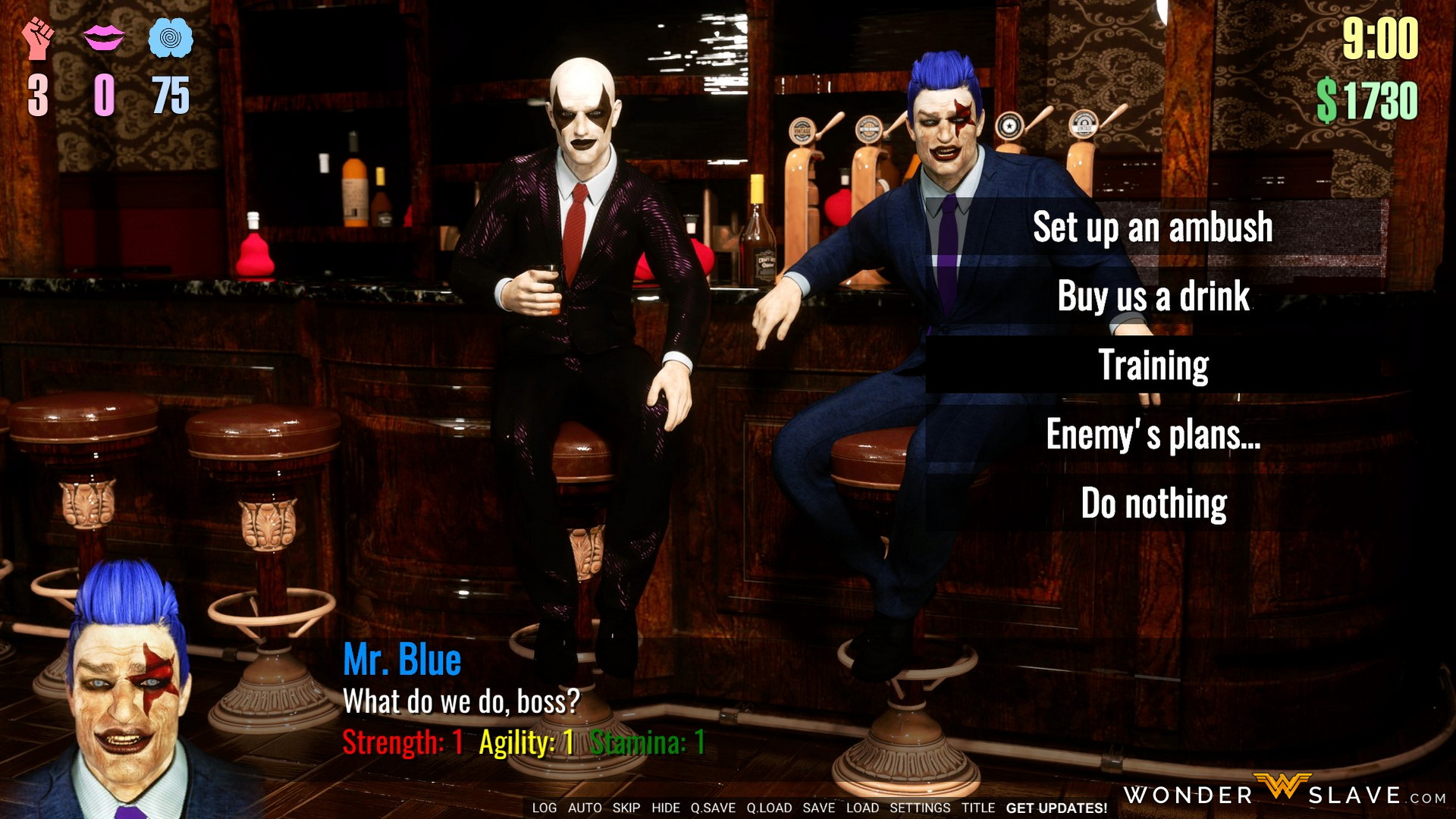 A little birdie told me Catwoman is a really hardcore trainer. She knows no mercy. So your henchmen are in good hands (or paws). 😉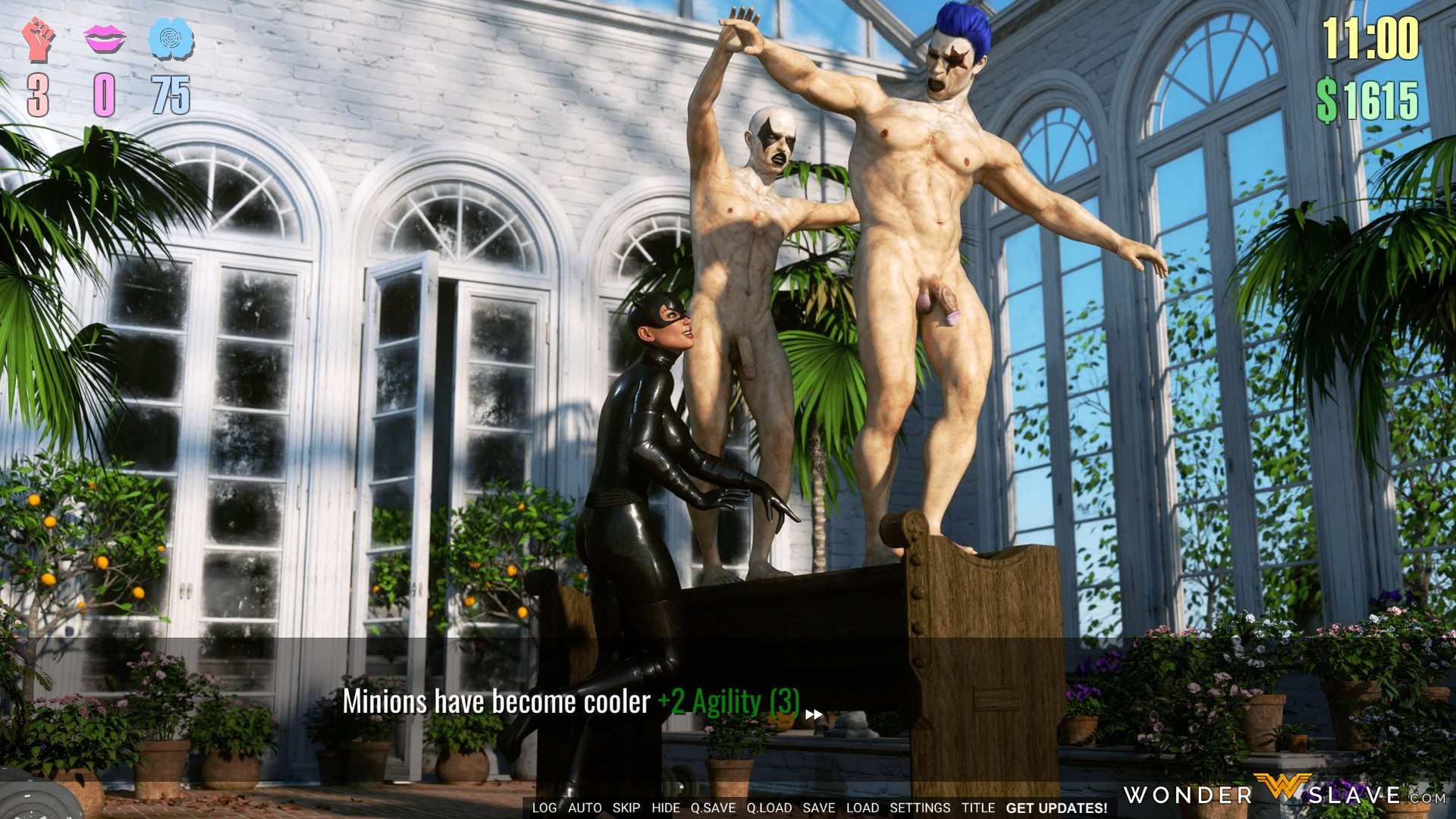 Selina will help your minions to hone their three skills – Strength, Agility, and Stamina.
Minions Rebellion
The thing to remember is your minions only like to mess around. You know, they have such rotten tempers.
Your henchmen don't want to spend too much time on training to become better! If Catwoman begins to get on their nerves, they can rebel against her.
They'll vent their anger on her buns.
Wonder Woman's Bukkake Training
Let's get back to your evil plan to save the world from superheroes. Bukkake sperm sessions are compulsory. It's a very important point on your list, isn't it?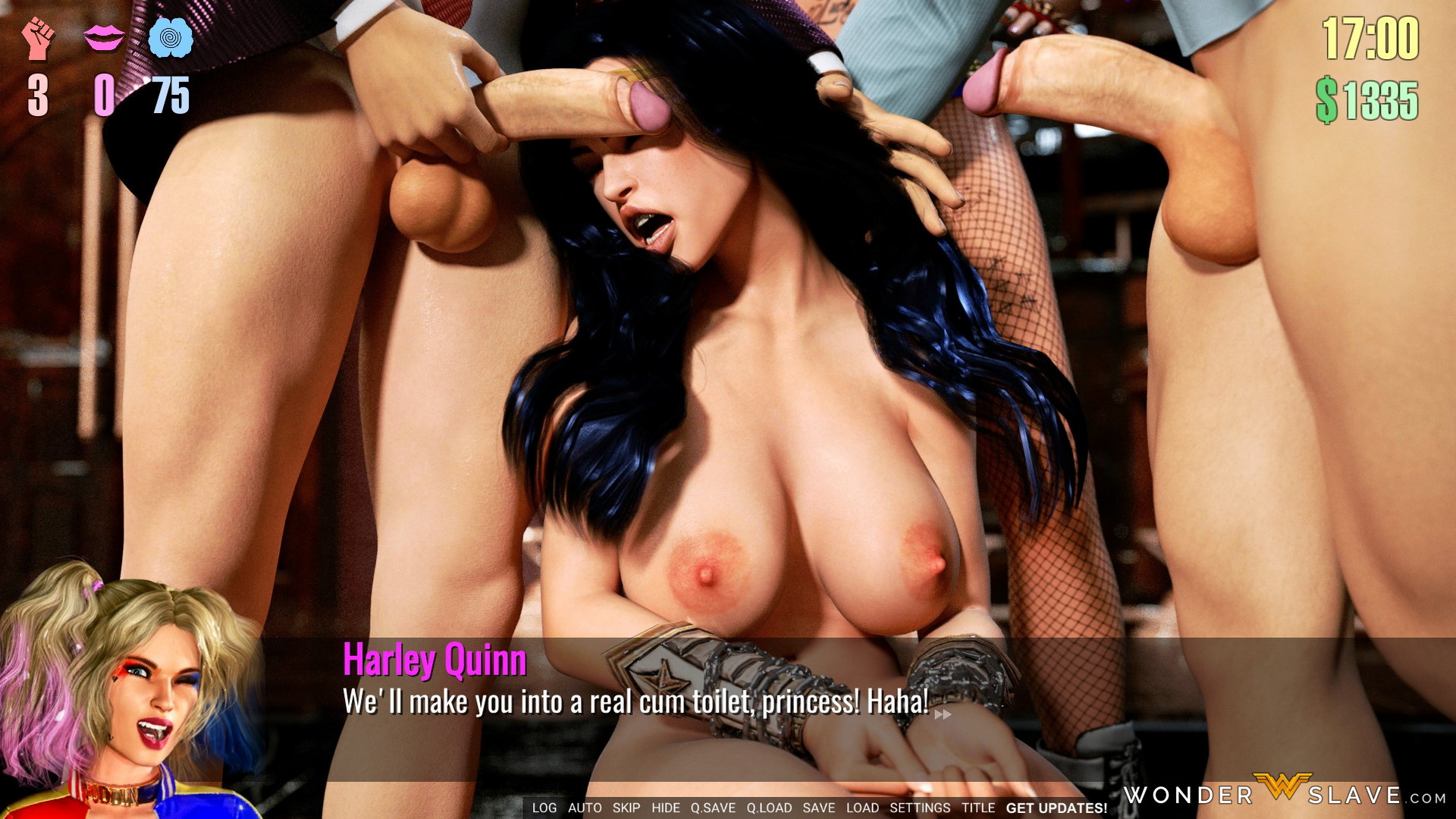 In addition, sperm face masks will make your slave even more beautiful.
Wonder Woman's Public Humiliation Training
Spending time outside is fun, but even more importantly, it's good for your slave's body and soul. Walking with others can turn it into an enjoyable "social event".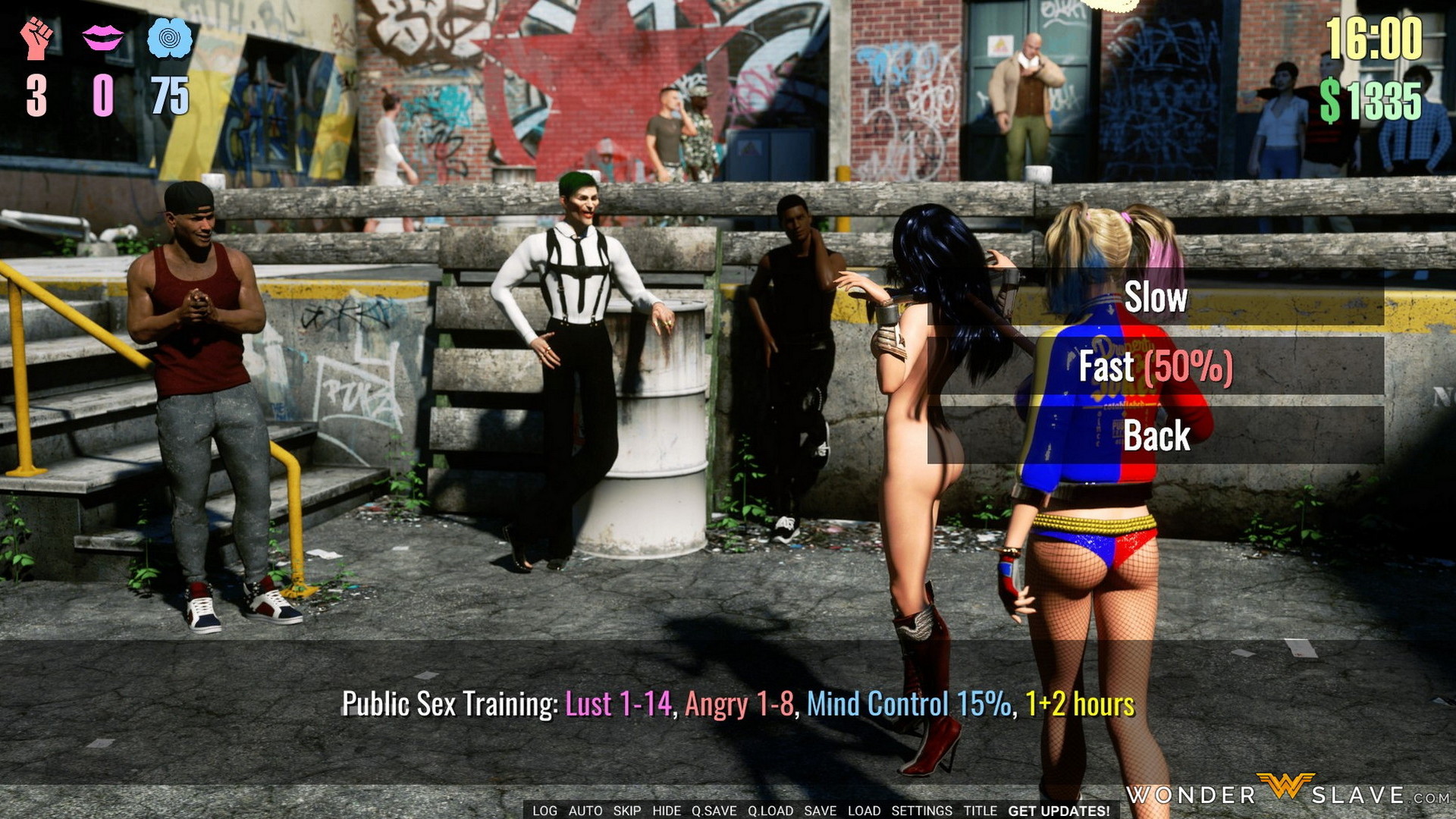 That's very noble of you to care about Wonder Woman. Justice League has got so much to thank you for. 😆
Justice League's Secret Meeting
You can look at yourself in the mirror and say, "Today, I'm strong". But what about tomorrow? You know, Justice League doesn't sleep.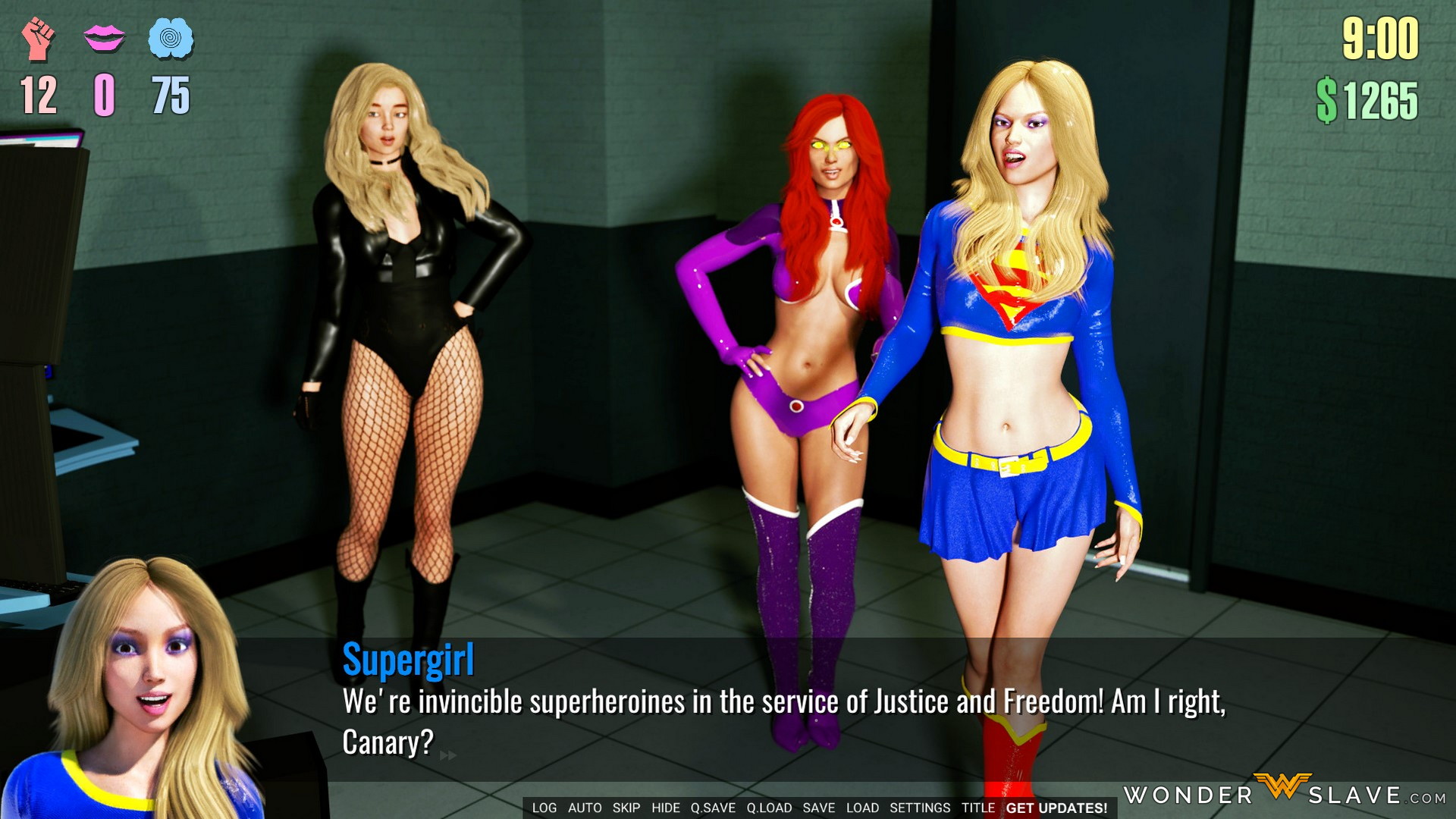 The superheroines are continuing to nurture insidious plans and will stop at nothing to bring them to fulfillment. Forewarned is forearmed, Mr. J.
Your enemies can fill you with purpose and direction. Get a step ahead of them to win.
New items in Ivy's Shop
There are two novelties: EroDreams Potion and Pheromone. They say these things can work wonders!
Both of them will boost your slave's sex drive during training. You can pick the duration of action (from 1 to 7 days).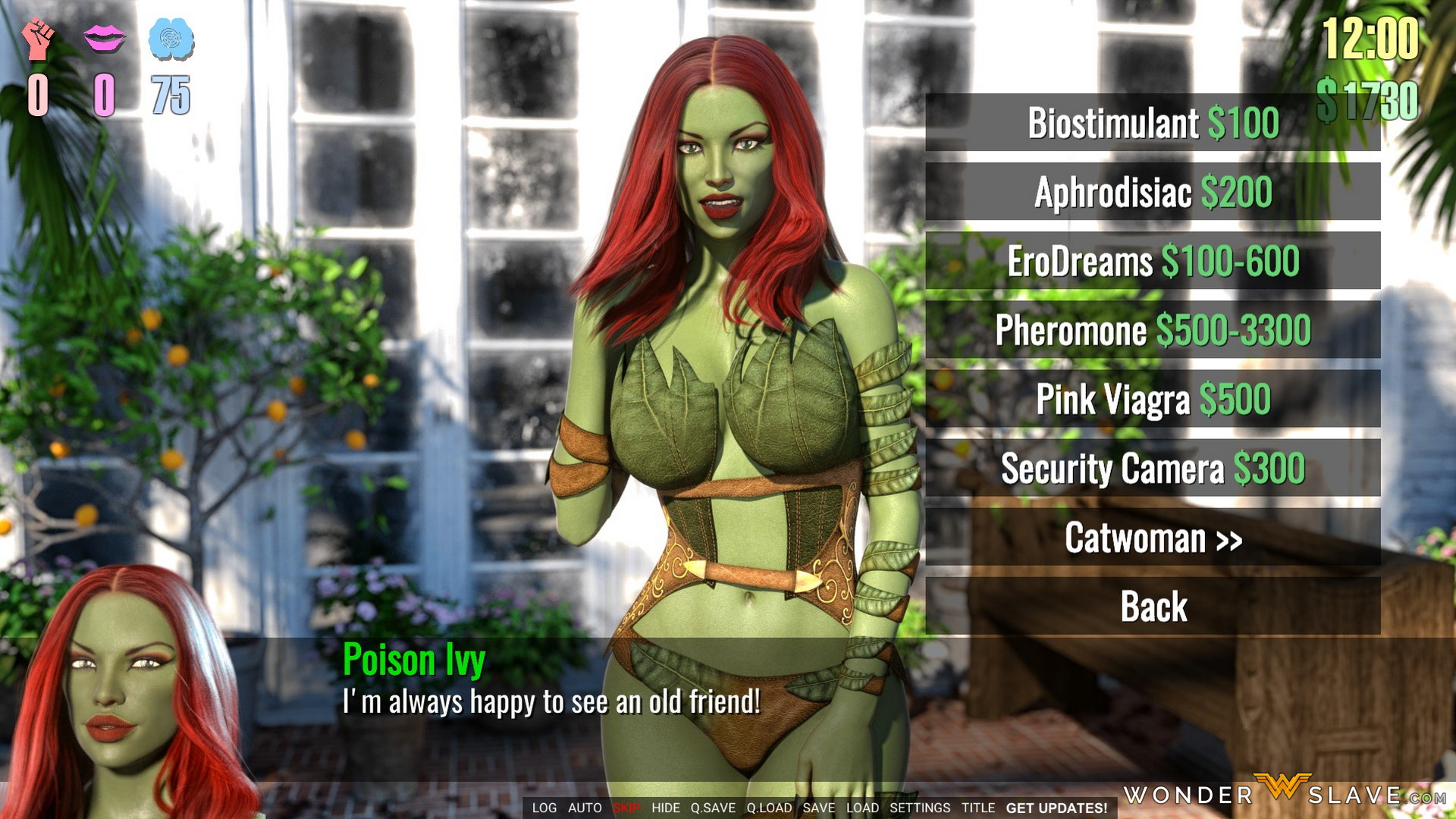 Ivy claims they're not just a novelty product though. Their efficiency is substantiated by the results of the innumerable tests. 😉
Difficulty Modes
Now you can adjust the difficulty level according to your Mastery Experience.
Playing Wonder Slave on the easy mode allows you to grasp a better understanding of the game and its concepts when you do are confused and new to the game.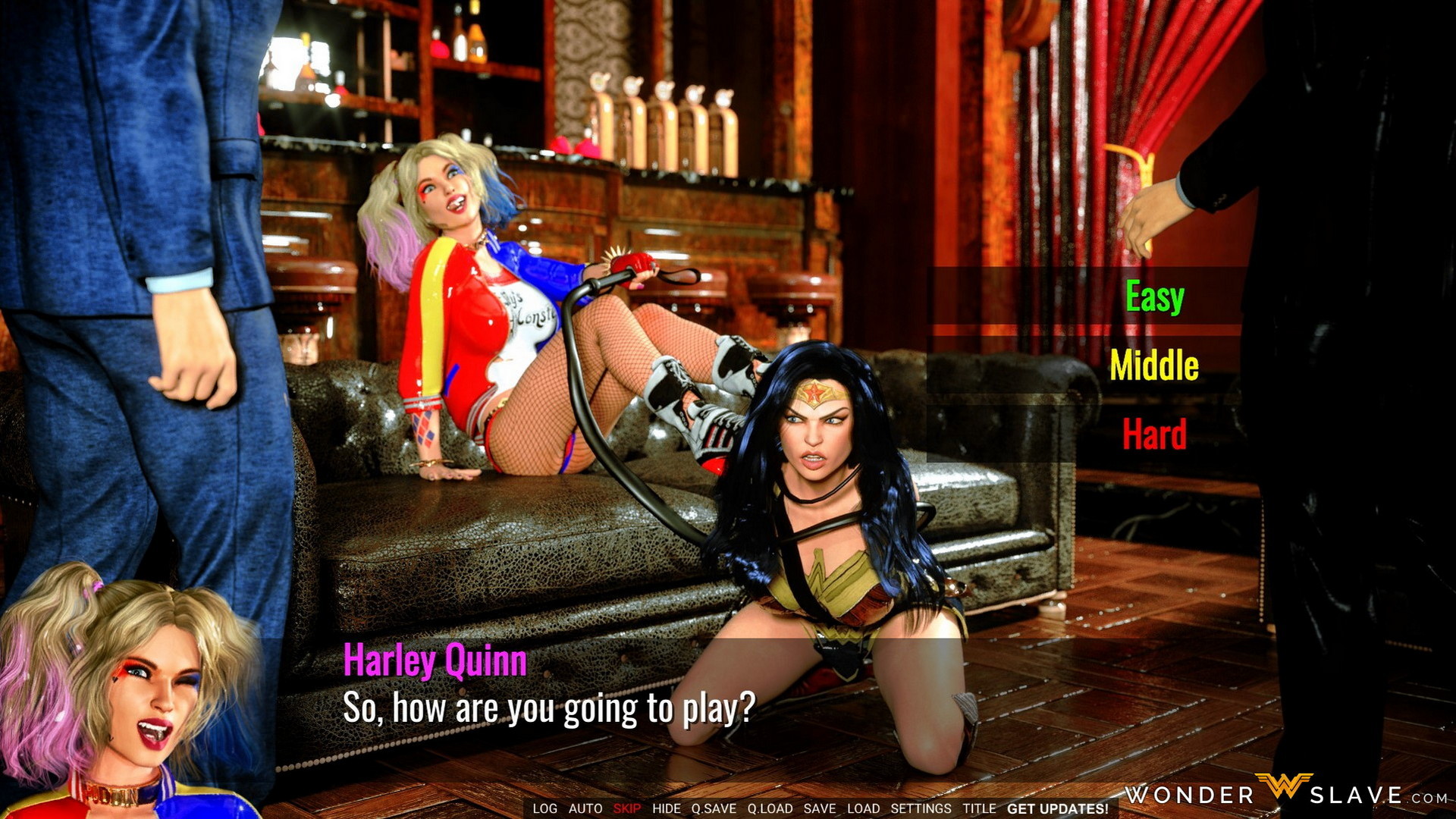 Playing through on a higher difficulty doesn't only force you to get better, but also provides an experience markedly different from the one you had the first time through.
Justice League Attacks: "Final Battle" Ending
Your enemies are closer than you think! Or they are already here (Mind control +100). I hope you're well and giving superheroes a hard time as ever.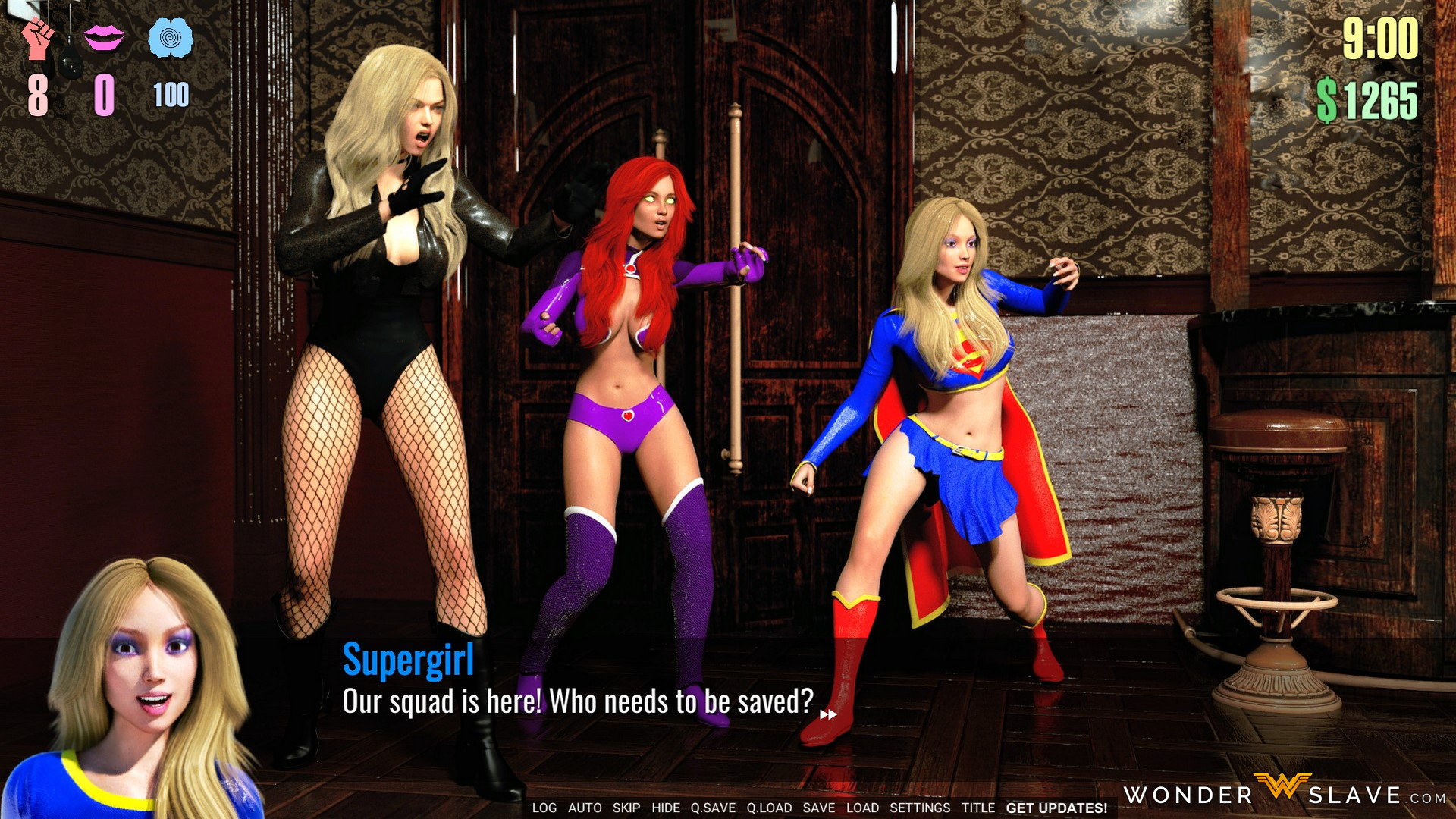 Have a fabulous fun frisky sexually fulfilling game, my dear villain!
Wonder Slave Trainer 0.4.3 is out now.
Changelog:
v. 0.4.3
Fixed starting of the Final event after Mind Control +100 (or the training day +100).
Fixed minions all night training.
Fixed minions "no money on training message".
Fixed minor bugs.
Fixed static backgrounds in replay game after win/lose.
Added Easy/Medium/Hard game mode.
Added new lewd busters "EroDreams Potion" and "Pheromone" (Ivy's shop).
Added update game links.
Reworked Wonder Woman training tutorial.
Black Widow stats were slightly busted.
v. 0.4.2
New Bukkake & Public Humiliation Extreme trainings of Wonder Woman.
Special Minions Training with Catwoman (female domination).
Minions Rebellion XXX event (Catwoman double fucking | male domination).
+11 renders of "Drunk Minions" scene.
XXX sounds for the Double Penetration Training.
"Final Battle" ending (Mind control +100).
League main plot events (+75 Mind Control).
Fixed minor bugs.
NEW: Android build stability +500% and half the Apk file size (WST 0.4.2).
Support us on Zuleyka's Patreon to
Other versions:
Do you have any questions?
Ask us in the #wonder_slave channel on our XXX Discord!
Or in the comments below 😉